Shipt's tremendous growth has propelled them to be positioned among the top delivery service providers in the US, among the likes of Walmart Grocery, Instacart, and Amazon Fresh. It's also a common avenue for many to make some money on the side.
Shipt depends on personal Shoppers to do the shopping for customers and deliver their items right to the doorstep. In fact, there are approximately 300,000 Shipt Shoppers! If you're looking to apply with Shipt, it's key to understand how you will be paid and ways to maximize your earnings. 
Apart from the normal pay, are there any cash bonuses or special rates? That's where Promo Orders come to play. Curious to know more? We'll cover everything about compensation as a Shipt Shoppers, including ways to earn extra cash.
What Is A Promo Order On Shipt?
Promo orders are available when there are too many delivery requests and too few Shoppers to fulfill them. After these delivery requests go unclaimed for a while, they become promos and reward a bonus on top of the standard commission.
Shipt designates an orange label for promo orders, which Shoppers can claim if nobody else has. The label also used to show the bonus amount until Shipt removed this feature in late 2020. Naturally, Shoppers would simply wait for orders to turn Promo before claiming it.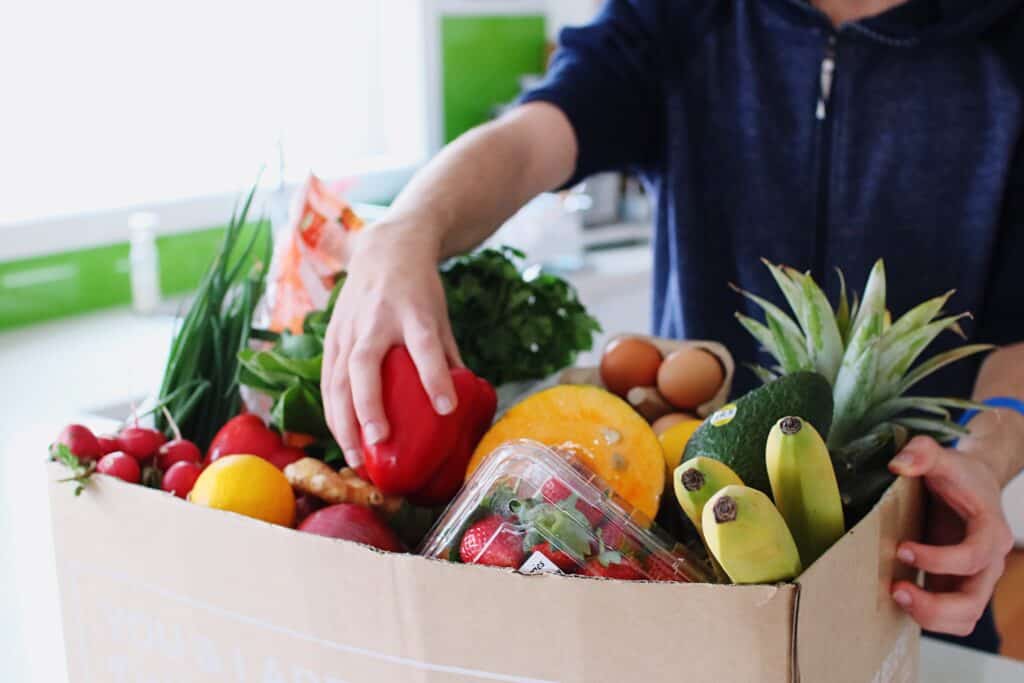 How Do Shoppers Earn Money?
Now that you've learned how promo orders work, we'll show you how to utilize them to boost your earnings. But before that, you need to understand how the system works.
Shoppers are paid per delivery, which is a flat rate of $5 on top of commission, which varies on the amount Shipt's customers are charged.
You receive a commission 7.5% of the total order amount for every order fulfilled. So if a bill is worth $100, you'll earn $12 (commission + $5). Not too bad, right? You can further increase your earnings with promo orders.
Promo orders are formed when regular orders are left unclaimed by any
left unclaimed by any Shopper. To get the order delivered quickly, Shipt uses promo orders to incentivize their Shoppers. Also, if there are orders scheduled to be delivered in a short time, e.g., it's 12 noon, delivery time is 1pm, the promo order is available.
According to Shipt Shoppers, you can earn an extra $3 to $10 dollars plus commission and $5 base pay. Yes, it is very enticing, and that's the whole point. So promo orders are a quick way to make extra bucks!
How Much Does A Shopper Earn On Shipt?
On average, an experienced Shopper can earn $16 to $22 an hour. The more experienced you are, the more fluent you will be with the whole shopping process making you more efficient. The best way to increase your earnings is through experience. Shopping more can help you earn more in future.
You can almost accurately estimate your earnings. Shipt states that it takes 1 hour to complete an order. Considering you complete 6 orders per day. That equates to around $96 in a day, excluding promo orders and tips.
Talking about tips, Shipt Shoppers keep 100% of their tips. Yes, it's all yours! Being a Shopper for Shipt can turn into a good business for yourself. With consistency and some luck, there is a chance Shipt could be a highly lucrative side hustle for you.
If you're still unsure, check out our review on Shipt shopper's average earnings per hour, alternatives, and how to decide if it is the right side job for you. 
When Do I Get Paid On Shipt?
Shipt pays Shoppers on a weekly basis. Your earnings will be deposited into your bank account every week on Friday. Earnings are calculated from orders completed from Monday to Sunday of the previous week.
Expect the transfer to take 2 to 3 working days which is common for bank transfers, so don't worry about it.
How To Boost Your Earnings On Shipt?
Probably the most burning question. After all, you want to make as much as possible. Here are some tips to bump up your earnings as a Shipt Shopper.
Deliver Within Time Frame
Shipt customers are required to select a delivery window (time frame) for their items to be delivered. As the Shopper, you'll be informed of this via the app (Shipt for Android & Shipt for IOS). Ensure you deliver the items within the time frame set by your customer. Remember, late deliveries are bad for business.
Provide Great Customer Service
Goes without saying, people value outstanding customer service. Be friendly, courteous, and flexible toward customers. Communicate with your customer, and keep them updated on their order. Great customer service means higher tips for you, so prioritize this!
Complete Multiple Orders
Shoppers are permitted to take on multiple orders simultaneously. As you become more experienced, you can begin doing this. It's a fantastic way to double your earnings.
Take Advantage of Promo Orders
Don't miss the opportunity to complete any promo orders. If you see one appear, take it (if you can). A great way to make a quick buck, especially when you have no current orders.
Time Management Is Key
Same-day delivery services require excellent time management. You need to judge how much time is needed for an order before taking on another. Organize your workload, and avoid overwhelming yourself with too many orders.
Be Well Equipped
As a Shopper, you'll need a lot of mobile data, so get hold of a mobile plan that offers unlimited data usage to reduce expenses. Get a thermal or insulated bag to transport chilled and frozen items. You definitely want to keep your customer's goods fresh.
Want To Know More On Everything Shipt? Read Our Articles:
Conclusion
Promo orders on Shipt are bonuses for Shoppers when there are too many customer orders, or when orders need to be completed soon. It is a great way for you to earn some extra cash on top of your fixed rate of $5 plus 7.5% commission. With a promo order, Shoppers can earn an extra $3 to $10 or more.
Promo orders aside, Shipt Shoppers can earn an average of $16 to $22 per hour. You also need to consider that each shopping order takes around one hour to complete.
There are many ways to increase your earnings, such as good time management, providing great customer service, and using promo orders. So, do you have any experience working as a Shipt Shopper? How are your earnings? Let us know in the comments below!